Practical guidance and mentorship for aspiring designers, women entrepreneurs, and young girls.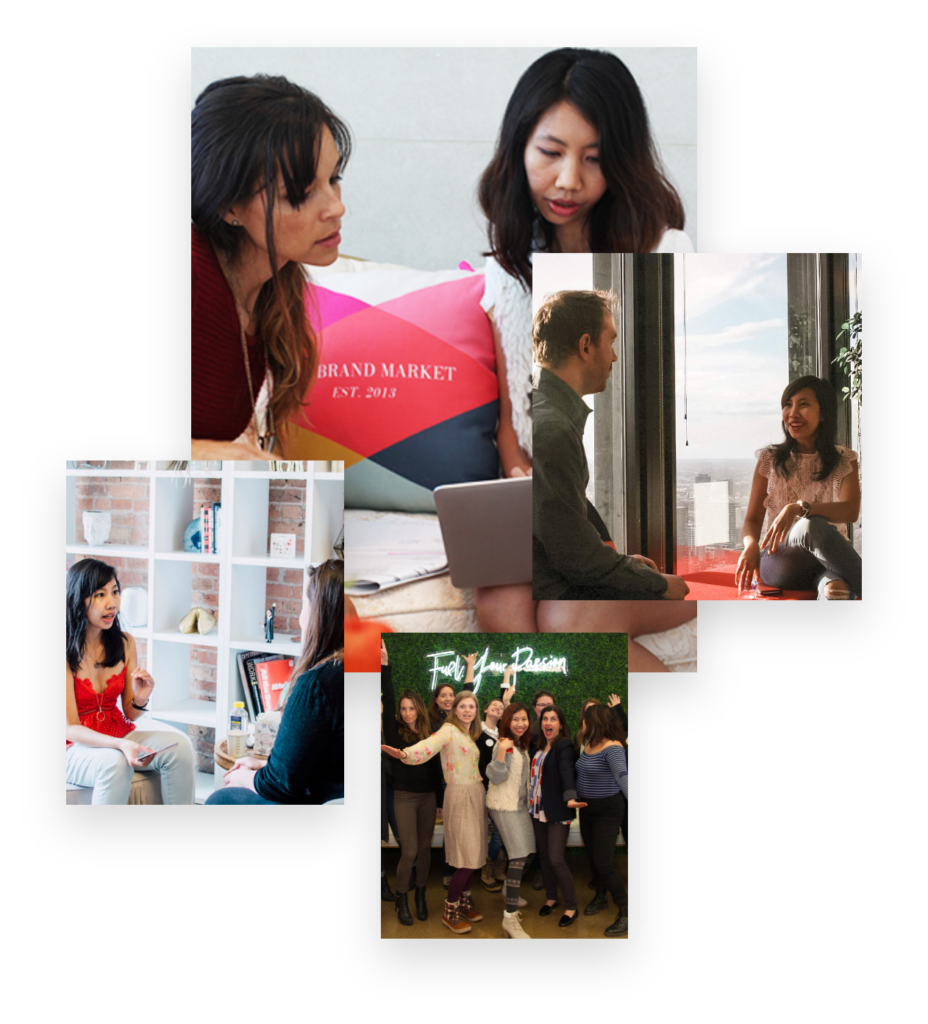 Ari was straightforward & on point in every session
I was working as a UX/UI Manager in Brazil, but I wanted to find a position in another country. I needed something new for my portfolio and help from a mentor in this journey. When I got stuck in the project, Ari gave me valuable advice based on her knowledge and skills. Sometimes I jump too soon to the solution. However, the mentoring sessions helped me stay on the right track. I was able to land a remote position with an Irish company with my new portfolio.
Ari has been a phenomenal mentor.
My AHA moment was after my first session, I could tell that she wanted to help me succeed, and she provided awesome advice. I knew that I would finish my bootcamp feeling very accomplished, and that is exactly what happened.
Highly valuable & extremely thought-provoking
Even though we only met for one mentoring session, Ari made a great impression on me. Our meeting was highly valuable for me and extremely thought-provoking. I've even implemented already some of her recommendations.
Ari gave me straightforward, actionable career advice ...
about how to navigate my current job situation as a designer. In addition, I really appreciated her insight into how to go about changing industries as a designer, and how to make my portfolio more versatile in order to accomplish that.
She always had helpful suggestions and recommendations to help me advance my career
I had not realized that I was ready to start applying for jobs and had built up the process as something that I was not prepared for in my head. Ari helped me realize that I needed to jump in and just start. After mentoring sessions, I have received loads of offers via upwork for various projects, career opportunities and have had to select the best option for me. I landed a well paying job working in a great atmosphere with ethical people, and have a well designed portfolio website to showcase my work.
I have a portfolio site that is finished
And ready to show off. I have a solid case study that reflects my process and style. Ari has also given me suggestions on how to move forward, what to laser-focus on to get me where I want to be, as well as the actions I need to take to elevate my presence in the field. I feel ready to get started and to continue on this path I started with.
Ari mentored me in my journey as a woman in the design field.
I genuinely felt like Ari cared about my experiences, abilities, and goals during our conversation. I left my meeting with Ari feeling energized, grateful, and with concrete action items I can implement in my career moving forward. She was extremely informative, knowledgeable, and encouraging. Thank you, Ari!
I am more confident than ever in my design skills.
My experience with Ari went great. Her level of experience and knowledge has taught me a lot about what to consider when designing products for users. We met on a weekly basis and she always had thoughtful input and encouraged me to push my projects. I am very proud of what I have created and this has made me more motivated to reach out and find design opportunities to further my product design career path.
She has wealth of experience
She is very thoughtful and very easy to talk to. I learned a lot about running your own business, personal branding, and networking. Her humility left a deep impression on me and I would love to stay connected with her for future conversations.
I enjoyed Ari's insights
About developing my business and have already been able to apply your advise. I made the connections and am in talks about sponsorship possibilities. Thank you again!
DESIGN STUDENTs OF PROFESSIONAL DESIGNERS Looking to break into digital or ui/ux design
Who are in their first 2 years of business
Looking for strong female role model they can look up to (PARTNER PROGRAM ONLY)
MENTORING SESSIONS WITH ME …
Brought to you by Chykalophia. A digital brand consultancy helping women-led businesses build proper brand foundations, strong communities, and lasting relationships. On every Women in Design video, we spotlight talented and inspired women in the design community from print to digital, illustrator to animator, and others in between.
Mastermind program for creative women entrepreneurs.
This mastermind program is a 6-month guided mastermind experience for your personal & professional Growth. Entrepreneurship can be a lonely journey and full of uncertainty. Swapping resources and ideas helps spark creativity and can help solve for the unknown unknowns. The mastermind group provides a community, accountability, and resources.